Experienced Equipment Movers Since 1994
When you work with Cullinan Rigging & Erecting, Inc., you'll see why they have a reputation for being one of the best equipment movers and riggers in the industry.
Cullinan Rigging's management team has at least 65 years of combined industry experience. With skilled operators and a foreman on every job, you'll know that your project is in good hands. Cullinan Rigging has experience with all types of machinery, and their skilled staff has the knowledge to handle all types of rigging and millwright services projects. They make even difficult or special projects look easy.
Top of the Line Equipment
To move machinery safely, having the most up-to-date equipment is essential. Cullinan Rigging is always looking for the newest innovations in equipment, so that your job is handled with the utmost care and the latest available equipment and technology.
Professional Results
With Cullinan Rigging, you'll have professional results every time. In addition to their highly qualified team and top-of-the-line equipment, you can count on Cullinan Rigging to provide:
Nationwide service
Competitive pricing
Temperature-controlled, safe storage
Equipment to handle all types of jobs
Safety-minded, professional, uniformed crew
Owner involvement
Professional office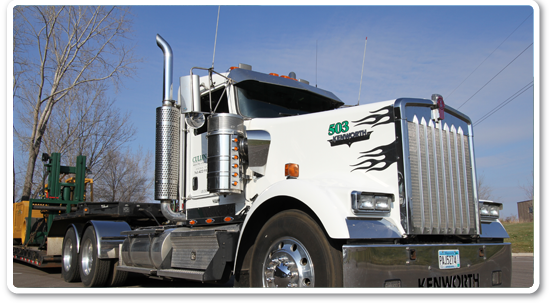 A Brief History
Bob Cullinan started out as a mechanic for a rigging company. He became part-owner of that company after his employer passed away, but soon after decided to start his own business and established Cullinan Rigging in 1994.